At 11:57 p.m. one Wednesday evening, the blue light from Jacques Hoff's phone illuminates their bedroom from their bedside table. The vibration of the device against the nightstand is loud enough to wake the third-year English student from their slumber. Muttering a groan, rolling their eyes and reaching out from under the covers, they check the notification.
As they blink their eyes to adjust to the light, a text message from the number 30500001 reads: "You have mail from
NotificationEmail@ryerson.desire2learn.com.
Please reply with 'Read' to read your message."
Last year, Hoff wouldn't have given much thought to a notification from an online learning platform this late on a school night, especially since it would bring cumbersome news regarding their grades. They'd dread typing out the letters 'R-e-a-d' as they felt their heart leap up into their throat and held back tears as they pressed send.
This year is different. Hoff feels butterflies fluttering in their stomach and blood rushing to their cheeks as they eagerly type and misspell 'Read' out of excitement, having to retype the word two more times as a result. A giddy grin appears on their face as they read the message on their screen.
Hoff immediately logs into their D2L homepage for ENG 941: Gender and Sex in Literature and Culture. Tapping through the menu, they navigate to the 'Subscription alerts' tab in the top right-hand corner to see Makenna Mecome had replied to their discussion post on the juxtaposition of BDSM embedded within Shakespearian role-playing.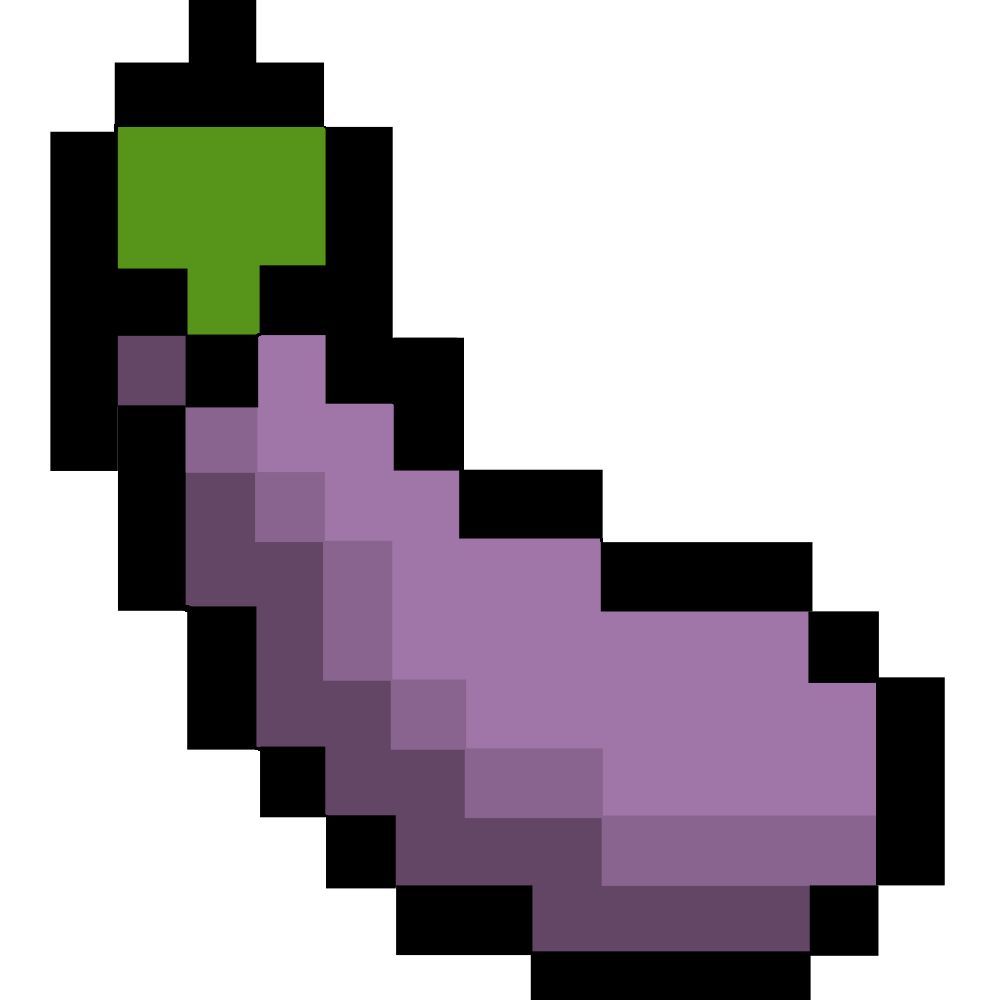 Hoff whispers Mecome's response: "Thank you for sharing your ideas…"
"Hmmm," Hoff thinks. "That '…' after 'ideas' sure seems suggestive, right? Should I reply back with 'U up? Haha ;)'?"
Ever since reading Mecome's mandatory post introducing herself in the completely online, asynchronous course, Hoff became hot and heavy at the thought of meeting her in person.
"I'm not sure what she looks like or if she's even real, but that doesn't matter to me," Hoff said. "She seems like she'd be a gentlelady in the Google Meets, but a freak in the Google Sheets."
Hoff isn't the only Toronto Metropolitan University (TMU) student taking a more sexual approach to the 2022-23 school year. According to gender studies professor Ivanna Smache, post-secondary institutions across the country are seeing a 69 per cent increase in horniness and sexual tension among students.
"Being stuck at home because of the pandemic made students build up a significant amount of frustration. They were overcome with sadness and anger," Smache says. "However, our research has shown that the frustration—which has since been identified as sexual frustration—is being released now that students are back on campus."
This research has been supported by an increase in condom sales, Tinder matches within a five-kilometre radius of university campuses across Ontario and the use of tissues for "something other than tears," Smache says.
TMU students say they are no longer sad to be back on campus, but rather, they're excited in more ways than one. While they're using their two legs to get around from class to class, their 'third leg' is steering them in the direction of horny town—and it's not clowning around.

When Flikma Bheen was in her first year of urban and regional planning in the fall of 2021, she made a habit of scheduling every hour of her day from the time she woke up to the time she'd go to sleep.
Bheen would carefully colour-code blocks in her agenda with various hues of sparkly gel pen ink: blue for classes and studying, orange for extra-curriculars like Zumba, debate club and Bheen family FaceTime calls, pink for sleep and green for house chores and errands. She even scheduled a time to express her emotions when she'd feel overwhelmed or stressed in sparkly purple: she'd cry from 7:25 p.m. to 9:25 p.m. every Tuesday.
Bheen carried on with this weekly tradition for the rest of her first year and well into her summer break. It was a way for her to let out any tensions between her personal, school, work and social life, which she says accumulate on a weekly basis.
According to a 2016 study conducted by the Feelings Under Calming Kittens (FUCK) research organization, crying is one of the most popular ways for young people between the ages of 18 and 25 to reduce stress. However, the study also says it isn't the most
effective
way.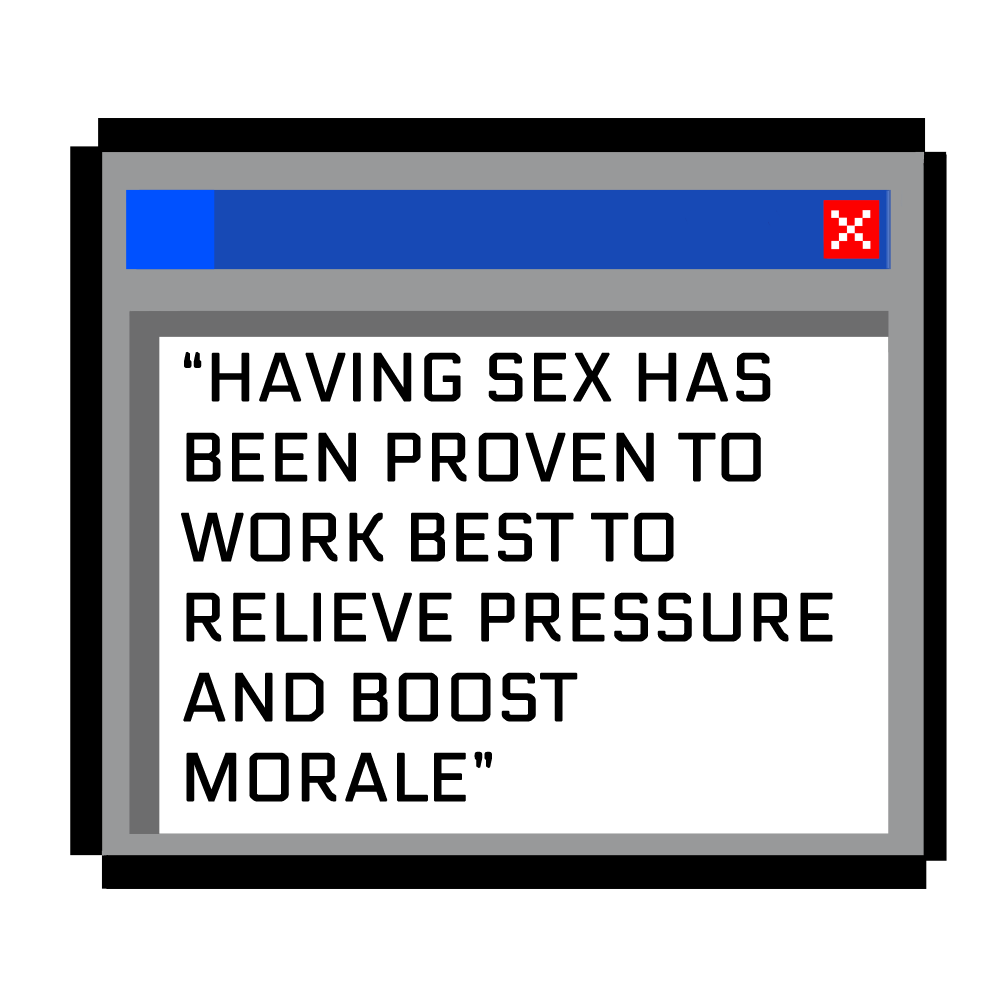 Phil Mayup, a University of Toronto (U of T) psychology and behavioural studies professor, says having sex has been proven to work best to relieve pressure and boost morale.
"It turns that frown upside down and not just because your partner's head is dangling off the side of the bed during intercourse," the FUCK researcher says.
Bheen says when she'd cry, she gradually started to feel like she wasn't being satisfied. "It just wasn't hitting the spot for me anymore," she says.
Mayup says this is probably because Bheen's feelings weren't those of sadness, but instead of arousal and lust. "The moisture on her cheeks should be expelled from between her thighs instead of her eyes."
In 2019, a study conducted by the University of Nevada, Reno surveyed two groups of women students. One group was asked to channel their emotions through crying and the other through sexual relations and self-stimulation. The study found that the first group reported feeling not fully over the issue at hand and "dryer than the Sahara desert" in the vicinity of their reproductive organs. The second group saw a decrease in stress and increases in happiness, productivity and "basement flooding" in their nether regions.
"The second group knew how to have a good time. These women fuck," the peer-reviewed scholarly article reads.
Now on Bheen's agenda, the two hours on Tuesday nights previously blocked off for crying have now been replaced with the words "dick appointment," still written with a sparkly purple gel pen.
"Although my sneaky link might only last three minutes and 37 seconds on average, those three minutes and 37 seconds are all I need to release my frustrations," Bheen says. "The rest of the two-hour period is for peeing to prevent a UTI and getting Rolltation delivered to his apartment when I get the post-sex munchies."
"He might hit my g-spot, but that sushi burrito hits
the
spot."

At the beginning of the pandemic, when everything was shut down, then-first-year TMU politics and governance student Troy Nafoque found himself "down in the dumps."
Back then, he was waiting to hear if he got into the U of T fraternity he pledged: Beta Alpha Nu Gamma or BANG for short. According to its Canadian Frat Life-affiliated Instagram page, BANG is notoriously known for throwing rampant ragers from dusk till dawn.
Nafoque had a go-to move when he'd hit on women at the parties; a play he called "the George Michael." Nafoque would approach a girl at a house party that he was interested in pursuing, introduce himself and start up a conversation about their favourite songs that feature saxophones. When "Careless Whisper" inevitably came up into conversation, he'd then invite her to a private area to put on an acapella performance of the musical number, mouth saxophone sounds and all.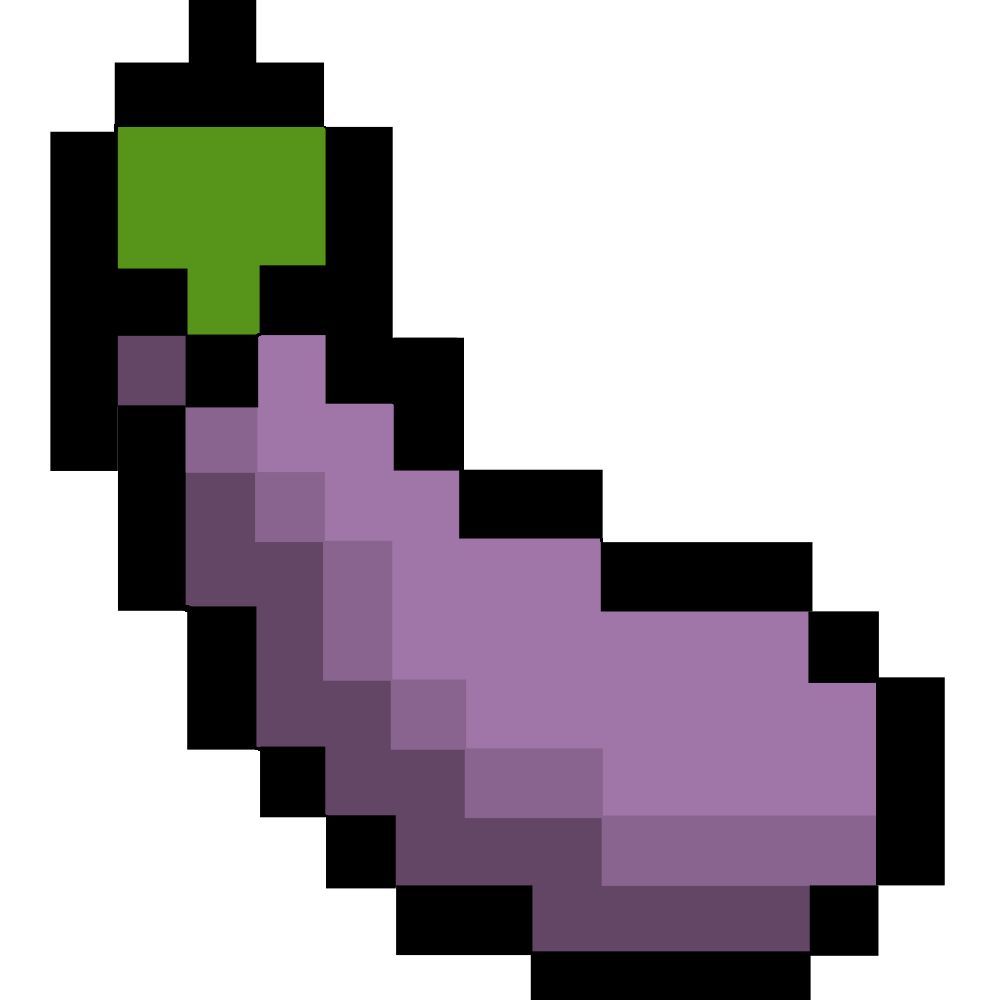 "It truly was like, a whole ass production, you know?" Nafoque says while excitedly showing a video of the play in action and simultaneously mimicking his lip placements for the sax solo.
But when the Canadian and provincial governments enforced mandatory lockdowns, they took the pep right out of Nafoque's step.
A self-described "alpha dawg D-A-W-G not D-O-G, bro," Nafoque thought the lockdowns weren't very "cash money" of the government, especially since they meant no more partying and no more George Michael.
"It honestly blew me and not in the way I like it," Nafoque says. "It was like, with teeth."
A study published earlier this year by Locked and (Un)Loaded, a niche research group based in Toronto that specifically looks at the correlation between post-secondary students' sex drive and the COVID-19 pandemic, found a 75 per cent decrease in sexual relations between two or more people during the lockdowns. The study says this is because interactions were limited to those living within the same household and most people preferred to live by the golden rule: Don't sleep with your roommates.
"Since people were masking up, being clean and not getting down and dirty, a lull period developed in many people's sex lives that didn't exist before the pandemic," the study reads. "This led folks to release their built-up tensions and frustrations through their emotions, perhaps even taking it out on their roommates through a mix of angry tears, snot expulsions and chronic hiccups. No wonder they didn't want to sleep together."
However, the study also suggests that despite a decrease in sexual interactions between two or more people, the pandemic became an opportunity for self-discovery, with results showing that two-thirds of those surveyed purchased at least one sex toy for personal pleasure between March 2020 and December 2021.
"It appears as though students needed a helping 'hand' to get the 'job' done," the study reads.
Smache echoes the study's findings, saying she's witnessed students' sex drive make its post-pandemic return first-hand.
"You know that corner on the sixth floor of the SLC [Sheldon and Tracy Levy Student Learning Centre]. You know
exactly
which one I'm talking about," Smache says with a shudder and an irking half-grin, half-frown.
Nafoque says he frequents the sixth floor of the SLC but also continues to attend BANG parties as one of the senior Bros within the fraternity. The now-fourth-year student has since improved his "George Michael" play—he even learned how to play the saxophone to offer an immersive experience of distinguished musical stylings.
"The 'George Michael' works even better than it did before. Now I'm good with my fingers, but the ladies still love it when I play my mouth saxophone to impress them elsewhere," Nafoque says with a wink as he plays air saxophone, mouth sounds and all.

While Hoff is still taking ENG 941, they say they're looking forward to interacting with Mecome through their course discussion posts every week, wondering when they'll chat next.
According to Hoff, the pair has had "thought-provoking conversations with hidden undertones of a tasteful sexual innuendo" in several threads, without breaking any course conduct rules, of course. However, Hoff is ready to take the next step.
"I offered to start a WhatsApp group chat for the class in the 'Coffee Shop' discussion thread. She said it was a great idea and sent me her number, adding that we should set up a 'study session' for the upcoming midterm," Hoff says.
"If that's not code for 'Let's fuck,' I don't know what is."